Populations | Donate | Enhancement | Distribution | Genomics | Screening
Flavour
Accreditation
The Cocoa Research Centre flavour section is seeking to organise its physical, chemical and organoleptic analyses into a formal accreditation scheme within the coming months.
Testing
Currently the flavour section is responsible for organoleptic profiling of the ICG,T collection (on-going).
The section is also a partner in several projects seeking to understand the flavour attributes and processing potential of specific clones within the collection.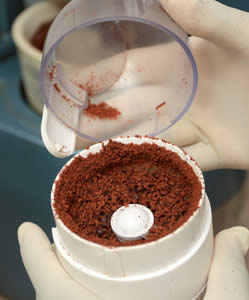 Populations | Donate | Enhancement | Distribution | Genomics | Flavour | Screening