Innovations in Chocolate Cuisine
A Food and Beverage Challenge
The Cocoa Research Centre invites members of the public to take part in "Innovations in Chocolate Cuisine: A food and beverage challenge" which forms an integral part of our World Cocoa and Chocolate Day festivities.
CRC thanks CARIRI for their sponsorship of prizes for this year's event.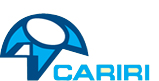 Guidelines for this year's competition are listed below. Application deadline is September 23rd, 2013
Guidelines
The contest is open to all persons residing in Trinidad and Tobago.
Judging will take place in three categories – Savoury, Sweet and Drinks.
Chocolate or cocoa must be an important ingredient in and contributor to the flavour of your creation.
Your creation must be original, innovative and should not have been entered in any other previous competition, local or otherwise.
Contestants may enter in more than one category.
Entry forms will be available both online and as a downloadable pdf version for printing.
Persons desirous of competing must submit an entry form by September 23rd, 2013.
Entrants must present three plates of their innovation for tasting by the three judges.
If there are more than five entrants in a category, contestants will be asked to take part in a prejudging of that category at CRC on the 26th September. Entrants will be contacted from their information on the Entry form.
Five finalists in each category will be chosen to face off on October 1st 2013.
Judging will be on taste (25%), originality (25%) presentation (25%) and professionalism (25%).
Finalists are required to be at the judging table, at least 30 minutes before judging begins.
Judging will begin at 11:00 am, 11:45 am and 12:30 pm for the Savoury, Sweet and Drinks categories respectively.
Entrants may sell their products on October 1st, 2013 at the exhibition but are required to give CRC advance notice and register as an exhibitor by September 25th, 2013.
Entrants who wish to sell their food must possess a valid food badge.
Persons who wish to sell chocolate food items on the exhibition day who are not otherwise registered as an exhibitor must pay a nominal fee of $200TT. Payment to CRC is required in advance by September 30th, 2013.
Please note that there will be no food preparation on site. All creations must be brought ready for tasting or vending at the exhibition. Entrants will be allowed to plate their creations on site however.
Click to fill out the Online Entry Form | Click to download the Paper Entry Form
Related Pages
World Cocoa and Chocolate Day 2013 | Press | Events | Facebook | Twitter