CFC/ICCO/INIAP Flavour project
The central objective of the project was to provide universally accepted criteria to differentiate between fine/flavour and bulk cocoas. More specifically, the project aimed to evaluate the characteristics of fine/flavour and bulk cocoas through a series of scientific evaluations of physical, chemical and organoleptic parameters and provide methodologies, standards and instruments for universal use in differentiating fine/flavour from bulk cocoa.
The results of the project can contribute to improving the competitive position of fine/flavour cocoa as a distinctive product and, once established, fine/flavour cocoa should be able to retain and/or increase the premium which it typically commands on the market.
There are four categories of operators in the cocoa sector which stand to directly benefit from the project results:
smallholder farmers should receive higher prices for fine/flavour cocoa beans;
cocoa traders and exporters should experience fewer problems in standardising, grading and certifying batches of fine/flavour cocoa beans at the source of origin;
manufacturers should benefit from a reduction in the risks associated with buying products from sources where supplies are currently unreliable, with regard to both quality and quantity of fine/flavour cocoa beans; and
since poor quality beans directly affect the quality and cost of the end-product, consumers should benefit from higher and more consistent quality chocolate.

In addition to core funding for this project from the CFC, funding was also provided by:

Government of the Republic of Trinidad and Tobago (GORTT)


Guittard Chocolate Company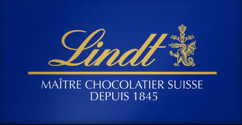 Lindt and Sprüngli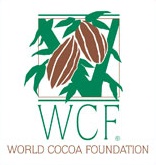 WCF (formerly the American Cocoa Research Institute)
More CFC projects
Cocoa Productivity | BP Resistance Enhancement | BP Resistance Screening | Field Assessment